Wednesday, February 20th, 2008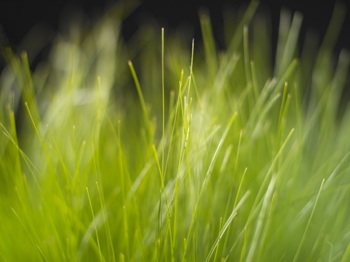 Sir Walter Wally, Holtsville Hal, West Indies Wilbur, Staten Island Chuck … there are quite a few famous groundhogs who predict the coming of spring but, for my money, the Prophet is the most notorious of all, Punxsutawney Phil. Last year the good-hearted woodchuck (native of Punxsutawney, Pennsylvania) emerged from his burrow and didn't see his shadow, thusly predicting an early spring. (From what I can remember, it did come early, and it was a good warm one.)
Groundhog Day (aka Candlemas Day aka the Purification of the Virgin aka the Presentation aka kinda-sorta the Pagan Imbolc) fell on Saturday, February 2nd this year and Phil gave us the bad news: six more weeks of winter.
Popular statistics (from the pro-Groundhog Day camp) say the groundhogs—although they don't always agree with each other—are generally 75 to 90% correct for their region, so I'm planning for a few more weeks of grim times. This winter has been pure gloom. I live in Oregon, which isn't as bad as most places, but the flues and colds and slate-grey skies and weeks of rain have taken their toll on me. Winter 2007-2008 has beaten me down.
Here, then, is my list of why springtime needs to come NOW.
1. The sun. I haven't seen hide nor hair of it in weeks. (I grew up in San Diego, so sun worship is encoded in my DNA.) I can feel life coming back to me when the sun hits my skin. I can feel my blood surging the twists and turns along its course to and from my heart and I can feel my hair and nails and brain cells growing. Do brain cells grow? Probably not, but something's happening up there, some weird electricity, and it's a good and stimulating thing.
Without the sun I feel crazy and heavy-legged and slow-minded and cornered. I tramp lead-footed down my basement stairs, sleep late, take long sullen baths, grow quieter and quieter, and generally wilt into myself. That, I think, is the feeling of death encroaching.
2. Rivers. Swim in them in February and you've got something to prove. Swim in them during springtime and you'll add 15 years to your life and come out with a new centered, balanced outlook on life. You'll be robust. How often can you say you really feel robust?
3. Warm weather clothes. My old faded swim trunks and cotton t-shirts miss me as much as I miss them. I see them at the bottom of my closet every few days and it's like seeing someone you love behind bars; you can talk to them on the telephone from the other side of the glass partition but it's not the same as patting them on the back and looking deep into their eyes and laughing over a good meal and a bottle of wine in their messy living room.
4. Fresh-smelling air. In spring, Portland blossoms into this great fragrant, lush jungle where the air smells like jasmine, warm soil, and blackberry vine. If you hike up the extinct volcano that sits on the outskirts of my neighborhood you'll experience life and growth and pure vigorous health. The smells that hit you are all honest, nourishing, hardy, resilient, potent, enchanted, radiant, powerful earth magic. (Sometimes I want to take springtime Portland, dry it out, crush it down with a mortar and pestle, and turn it into tea. A hot brewed cup of that every day and you'd live forever.)
What does the air smell like right now? KFC is a few blocks away so it smells like extra crispy recipe. And it smells like rotting leaves, which fill up the gutters and make the sidewalks slick. By February, months of winter have undressed all the trees and turned their leaves into dingy brown slime. This isn't a good thing no matter your perspective.
There's something sinister in a Portland winter (just ask Lewis and Clark, who had a rough go of it too.) It's not a heavy, freezing winter by any definition but under the grey, drizzling skies nothing dries, it soaks right down to your core and slowly turns you into a blind, fleshy cave fish. A cave fish is not robust. A cave fish is pale, ghostly, and feeble (at least metaphorically; I'm sure real cave fish have a great time.)
Life's dark sometimes and right now I know a lot of people who are suffering pretty hard. Add that to oil wars and imperialism and potential genocide brewing all over the world and we need a little warmth and light. Romanticizing the healing, rejuvenating properties of springtime is not much in the grand scheme, but there are all different levels and stages and incarnations of hope and this kind of hope is good enough for me, at least right now. Conclusion: Winter = death. Springtime = life. I want to live!
BIO: Adam Gnade's (guh nah dee) work is released as a series of books and records that share characters and themes; the fiction writing continuing plot-lines left open by the self-described "talking songs" in an attempt to compile a vast, detailed, interconnected, personal history of contemporary American life. Check out recent writing
here
and songs
here
. Contact: adam@asthmatickitty.com