Wednesday Baseball / Cavemen
Wednesday Morning Hot Stove Baseball / Cavemen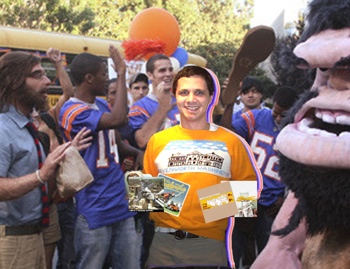 Most sitcoms bring amusement, to varying degrees. An honest, out-loud laugh is a real treat. There are several on the current schedule that are guarantees for at least one or two an episode, and even more in best cases.
ABC's Cavemen has entered the club. I have passed the amusement offered by far too many of our current crop. Joel Cavemen and the gang are a well-written ensemble, and I appreciate the lack of the fourth caveman in Episode Five, "The Shaver". It appears he's not shown on the show's website.
http://abc.go.com/primetime/cavemen/index
Just as the Hot Stove threatens to cool…the Fall Schedule of 2007 comes through aces. Gossip Girl is excellent.
http://www.cwtv.com/shows/gossip-girl
Josh Schwartz ("The O.C.") hasn't strayed far from the formula that made the first season of The O.C. such a sensation. Not sure what the guy with one name is doing now.
Not sure how WFMU's Downtown Soulville does it every week. Just amazing!
The Podcast: http://www.wfmu.org/podcast/SV.xml
The Playlists: http://www.wfmu.org/playlists/SV
Etta James and Harvey Fuqua!
How about the Mets sign A-Rod to be a first baseman, and spin off Delgado (at half-salary) and Milledge to Oakland for Blanton?
Twins keep Johan Santanta, and try to resign him.
What happens if Petitte retires? Wang, Mussina, and pray for young health, Kei Igawa, and effectiveness I guess.
Bad time to opt out Jose Guillen?
Replay MLB Post Season 2008?
Gold Gloves are always funny. I'd thank Sandy Alomar too.
Intrepid sports correspondent Johnny Bob communicates exclusively via an Asthmatic Kitty issued blueberry device.
Filed under: sports