Games 1 & 2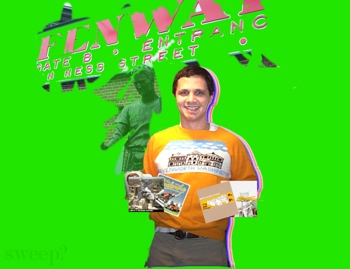 Friday, October 25, 2007
Lots of records in Game 1. A little reminiscent of 2004's Game 1. I'm not fond of the long layoff that the Rockies have had. Spoke to the gang in the box about it last night – extensively (well that, and my dreams of a true World Series being played at the end of a global baseball league season).
Cavemen is still on my mind. It's like an orchid or, maybe more accurately, a comet. A once in a lifetime occurrence. It really is that special.
Listened to a lot of Bill Fay's Time of the Last Persecution on the T. Elias liked the "dry production" – I thought that was pretty insightful. He usually is in that regard. He does like Y's and the newest New Pornographers though – so I'm not too sure about his taste. Seriously though – I'm just not sold on either one.
The Rockies have struck out 22 times in their 54 outs. That's not such a good ratio. Certainly.
Ubaldo Jimenez was excellent (through 4-2/3)! No starter has pitched seven innings to the juggernaut from Boston in this postseason. Ubaldo's control disappeared a couple of times, and looked every bit like Oliver Perez. Perhaps Spillborghs can play Endy, and Holliday can do what Cliff Floyd couldn't (if we even get close to a Game 7).
360 Degrees of Billy Paul. Dry ink on paper, that's what's on my mind. C'mon and listen to the truth.
Hollday goes on Pitch 1. Scouting, not $XX per X. Amazing! Chilly night, and runs hard to come by. Got to.
NL asking, C'mon feel it.
You have a son, and I'm him. http://scrantontimestribune.com/projects/bigmap.jpg
I hear you don't mind Son Ape's got Slowdive on the brain, and recording.
Intrepid sports correspondent Johnny Bob communicates exclusively via an Asthmatic Kitty issued blueberry device.
Filed under: sports