Pregame Cavemen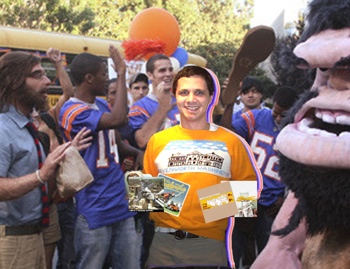 Wednesday, October 24, 2007
Pregame Cavemen
The breaks between games have afforded this intrepid reporter an opportunity to catch a nice portion of the fall TV schedule from the beginning. Cavemen was high on my "Too See" (yes too) List this year. I'm glad I have. There was a clear laugh and a half on both last week and this week's episodes.
Honestly, it's got me feeling good. It's a standard format sitcom with a lot going against it and it feels like Max Headroom, or The Marshall Chronicles. I don't think it's going to last folks.
Will Heron must have a farmhandle by now, but I'm not sure what it is. Maybe you should ask him at http://willheron.com
Game 1 Tonite!
Cousin Danny checking in – only 2 other .300 hitters in the NL West other than Rockies? Someone show this kid some park numbers in the rest of that division. This time of year sometimes brings out the NL dunces too. Jorge? Will call next. Don Draper's all over the house.
Intrepid sports correspondent Johnny Bob communicates exclusively via an Asthmatic Kitty issued blueberry device.
Filed under: sports