Game 163: Colorado 9, San Diego 8 (13)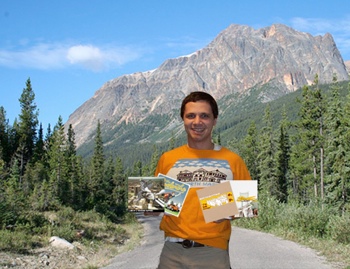 Johnny Bob here from sunny Colorado. Will it be a Kiddie Colorado Christmas? Game 163 has sent Colorado on their way. Colorado's in the space man? Huh? Listened to WFMU's Downtown Soulville on the way. Wow!
Somewhere down the line. James Carr's Forgetting You would have been apt. JB has been on the rocks over the Met's failure. Displaced fans everywhere can relate – as can Harvey's Wallbangers 25.
What's the story Peavey? Hoffman saves Julio and little else. Oriole fans everywhere could've predicted the original goat in the 13th – but perhaps only NL fans (and Mike & Chris) wouldv'e predicted its 2nd.
What about ML MLB Weekly Talk with Matthew and Mitch?
Perhaps nestled in on some bare tree lined street in a finished basement complete with plush carpet in West Long Branch, New Jersey.
I can't remember whether I thought that before or after I had heard them mention Monmouth County.
Maybe they're up in Holmdel trying to sort through the Blue Jays right now. (c'mon we've all got a few MLB goodies buried in the DVR for the long winter nights ahead).
They were there last off-season and this reviewer wishes they'd come back soon. I deleted weekly and loved every last one of them.