Castanets-Shapes and Sizes '07 Part 3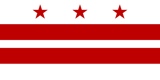 DC-vive (G. Lucas Crane):
Do not watch spy movies. Do not leave all the beer in the last house you stayed at. Do not search through secret compartments in the rental car. Do not lock yourself in the rental car. Do not get the pork sandwich from a place called "Jerry's" in DC. Do not decide to sleep in the reclining chair. Do not forget to play the "Ima Flirt" remix in the morning. Do not miss the VHS Tapes in the trash. Do not turn down the weird recording kiosk in the venue after taping yourself singing "purple rain". Do not think it wont ever get warmer, ever. Do not forget the time signature of the that one Ghost jam. Do not split up the blues and the death metal. Do not forget to fight the Shadow Government. Do not forget that Pete Wentz is 28. Do not buy that hopping robotic dinosaur from the flying J (its 125 dollars). Happiness is a choice.
DC Set (RRaposa):
Golden Ghost harmonies. First live go at "The Night Is When You Can Not See". Sub bass. Elyse/Bert Jansch cover. Leonard Cohen cover. Good crowd vibes. Good venue vibes. Bright lights and hats catching fire. This is our last song really this time.
Quote in my pocket about wind-like wolves and mouths split back to ears.
Filed under: tour diary