Castanets-Shapes and Sizes '07 Part 1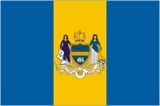 Philly (Nonhorse guest blog the first)
The five faces of Spring 'Nets'll be posting here throughout this tour. G. Lucas Crane The Nonhorse starts.
First day out. Cant get that R. Kelly verse outta the collective head. 1 bottle+ R. Kelly+$$$= 1 model; 2 bottles+R. Kelly+$$$=2 models. Approach to Danger Danger is smooth and we're all trying to come up with new exciting ways of referring to "the cold" because we have to keep mentioning it and its getting boring to just say "cold". So far "its not warm" seems appropriate. We get a meal in us, and then, We all burn like the hottest fire. We hang out with D. Star in the conference room and watch the snow on the old TV, playing piano with one idle hand. Lunatics reveal themselves rather quickly. Someone tells Caila that she is "gorgeous and fierce". Shapes and sizes kill in the darkness. I should mention they have a fucking stove in their Dodge Van? The PA is behind us and a column across the room. I Listen to the opening bands though a tube held up to the heater, with the air blowing in my face. Coffee is really good if you use OJ instead of water. I play the "1+2" synth in the car for warmth. Death almost got killed by a falling door, and now shes a little wierd, losing all her socks the next day. her hair looks longer. But at least we didn't loose her. Good "not dying" vibes. First set is heavy and soupy. I record piano before we leave. Does this world realize how many homemade Big Pun videos exist on the harddrives of the world?
2,
Philly-RRaposa
Starts with a guitar loop on "What You Know". Once again, playing basements beats rock club tenfold. Big stumble through Waylon Jennings cover that nobody knew. Loud guitars, Nonhorse magics, first sighting of the Golden Ghost. Things is up.
Have been preferring "Steely" or "Bracing" for cold euphemisms.
Filed under: tour diary