Winter 2006 Tour Diary Part 2
Dec.3
Today was a write off cause we need to get to Fargo and it's far. After going out for Breakfast with Lowell and Jeanette, we hit the road. Somehow we ended up in a little town called Bismarck. We drove the strip and ended up at Buck's, a local bar with pool, foosball, blackjack tables, bad beer and more TVs than patrons… We played some foosball, and found a spot downtown to sleep in our van. Bismarck is also where the best thrift store in the state lived… Seed of Hope. We all scored something, including a communal van foot mat.
Dec.4
the thrift store actually happened today, the day of our Fargo show. It is a Monday night and our hopes are somewhat dashed. Fargo seems like a bit of a sleeper. But the show was actually the best on the tour so far. The show was free and there were four dollar pitchers, so perhaps that was a small incentive for the crowd.
We fortunately found some friends to stay with, so we weren't left to the elements in our van tonight. We stayed with Mike, Ryan (the comedian) and Kristin. All in all Fargo treated us very well.
Dec.5
I haven't been very diligent about recording every day, so there will undoubtedly be some holes.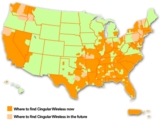 Leaving Fargo, it looked as though it may snow, which it did and as the weather showed us its worst, we broke down on the highway. Of course, we didn't have a cellphone up and running. It appeared that North Dakota was the last bastion of the Cingular-free world and we had planned to set up our loaner cell when we got into Mineassota. So we flagged down a nice, however creepy looking, guy and he gave two of us a ride into a little town two hours west of Minneapolis. It turned out our battery and alternator were fried. So we missed the gig and spent $200. I guess those things happen.
Dec.6
So today is Madison, the capitol of Wisconsin. It really seems like a rich city, as capitals often are. We played a pretty swank little restaurant for the indie-inclined. A local band called Thieves on Holiday opened and as we suspected, the room cleared as soon as they finished. I suppose it's always a little disappointing when that happens, but at least we expect it, unlike the promoters. We stayed (after pleading from stage) with a woman named Connie, the singer and bass player from the other band. I have begun to appreciate the on stage pleading thing. It seems to break down some barriers, or something.
Connie has a dog and television. The dog really sheds, but we watched a documentary on Fela Kuti in the morning.
[To be continued]
Filed under: tour diary