Various Artists – Krimus Karuls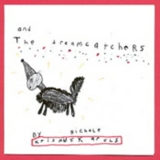 Artist: Nicole & The Dreamcatchers, Various Artists
Album: Krismus Karuls
Label: Sounds Are Active
I have a new Christmas tradition. Somewhere after the turkey is put to rest, I wander into my Itunes to dig out Nicole and the Dreamcatchers who woo me into delight and hilarity for 7 songs amounting to a little under 6 minutes of time. Who is Nicole and what is she about? I can tell you for sure that I don't know. And what I don't know my mind gets to put tooth to. I think she is a girl somewhere around 12 years of age who has a bad time carrying a tune, but is incredibly fun and imaginative. She is also someone who has a grip on true holiday excitement and anticipation that is sought in ideal by so many…Nicole doesn't seek illumination – she owns it.
So now is your chance: visit Sounds Are Active and download the Krismus Karuls album for FREE which also includes 16 other holiday focused tracks including various Sound Are Active and Asthmatic Kitty artists.
While you are there and in the seasonal spirit you may also want to download the free e.p. by I Heart Lung – I Heart Christmas. More tunes to put on heavy rotation as you shop for friends and family online.
[Download Nicole & The Dreamcatchers, Krismus Karuls at Sounds Are Active]
[Download I Heart Lung, I Heart Christmas at Sounds Are Active]
[Read Zack's original blog post]
Filed under: music