Castanets-Phosphorescent '06 tour stuff .10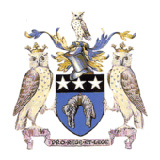 Leeds
Thinking again about Matthew's loop at the end of My Heroes Have Always Been Cowboys on the "even with someone they love" line the other night. Totally heartbreaking shit.
Freezing in the hotel in Leeds. Kind of a bummer show last night, but more so for Harry who put it on. Not too many people came out for the first show in a very large space. We slowed the songs down by about half and ended up settling into a nice, languorous monday midday kind of set. Played Bells Aloud for the first time on the trip. Lots of drone. Lots of downtuning.
Matthew and I both bought adult romance novels and coca-cola at the gas station yesterday. His seems to be the more rewarding for pull quotes as it's a kind of period piece. Mine was a bit of a let down, but led to some decent parody titles: Viva Discipline. Discipline or Bust.
Working on a cover of W. Nelson's "Pretend I Never Happened",
-Samson
Filed under: tour diary