Castanets-Phosphorescent '06 tour stuff .7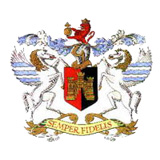 Exeter
I mentioned it plenty from the stage, but last night was a weird one for us.
(Then the few whose spirits float above the wreck of happiness
Are driven o'er the shoals of guilt and ocean of excess
The magnet of their course is gone, or only points in vain
The shore to which their shivered sail shall never stretch again
Excerpted from Byron's "Stanzas For Music")
The "Wonderwall" heckle would've been a lot funnier if dude hadn't already used it on the band before us. Or if he woulda played it when I tried to give him my guitar. Or if we'd had more than three hours sleep the night before etc…It felt so good to wake up this morning. So good.
Drive from Exeter to Newport was made better by:
David Crosby- If I Could Only Remember My Name
June Panic- Horror Vacui
Nusrat Fateh Ali Khan- Final Recordings
And a particularly epic listen to Dorau/Kohncke's Durch Die Nacht/Geiger Mix during a sunset bridge cross.
Somebody outside is trying to get Matthew to accompany him on some song about money that wraps up with the guy putting his arms out and falling backwards.
Light and Light.
Filed under: tour diary