Castanets-Phosphorescent '06 tour stuff .4/5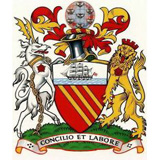 Manchester
Misreading and mishearing. More fun. Slow your roll. Lady Garden. Neon Police. Stout sheep in the fog on the drive in. Listened to The Stugglers cause You Win sounds like a van doing 70 or so down the road. Sign downstairs at the Phoenix for "Spookily Smooth Jazz Thursday Lunch". Big bill tonight, short sets. Tense and hurried vibes. Carla Bozulich chasing lights around the floor. 'Nets set was for the Vanishing Voice.
Gonna jump on the big backyard trampoline in the morning cause we didn't get to last time we stayed at Bernie's. Gonna make up for the sleep I missed last night. Gonna read Tolstoy before bed because I am feeling CALM.
Gonna find some lamps for the stage.
Filed under: tour diary